Weaving is Empowerment
There's much to love about our baskets.
Handcrafted in Ghana, they're made with Kinkanhe grass and leather handles. They're durable and beautifully functional, with a proud weaver behind every basket.
Fair Trade Verified
Ti-a employs weavers in 10 villages, paying above fair trade wages and working mainly with women's co-operatives. 
Not that long ago, we had to ask for permission from her husband and tribal chief for a weaver to earn money. Today, she can pay for her children to go to school and she has a growing voice in her home.
As she deserves.
"When one is done, be the friend who brought two."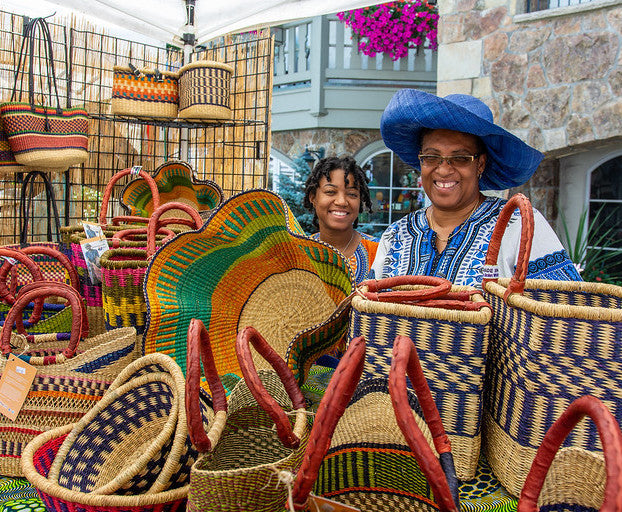 Based in Colorado
For years we've been a fixture at farmers markets in Vail, Estes Park and across Denver. I travel to Ghana yearly, meeting with our long-time production manager and visiting villages to thank them and ensure good working conditions.
My background is in sociology and African art. I believe humanity connects us, even though we're put on Earth in such wildly different places.
Your purchase lifts talent and dreams.
Simbala